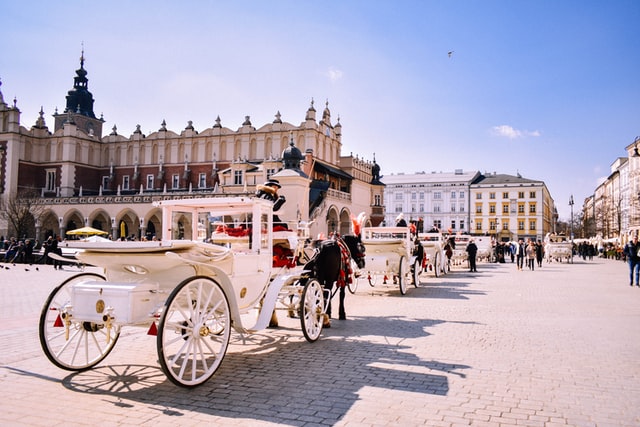 Registering shipping companies in Poland presents an excellent opportunity to go for the European Union market. Your Poland Company can do business in Europe and can also hire staff from different countries. As a rule, a corporate structure used most often for international shipping or commercial carrier services is the S.p. z.o.o.
S.p. z.o.o. or Spółka z ograniczoną odpowiedzialnością is a corporate structure in Poland similar to a limited liability company in many other countries. This company type is popular among Poland residents and is very convenient for company formation to those who live abroad.
The features of Poland S.p. z.o.o.
You can form this type of company without a personal visit to the country, but if you're interested in opening a bank account in Poland, a visit to the country will be required.
The minimum share capital of 5 000 zł.
Shareholders meeting must be held annually.
The Polish company is required to file financial accounts.
The name of the company can be transcribed with Roman letters without using specific Polish language letters.
What to know when registering a shipping company in Poland
For any commercial transportation services to take place, the company has to obtain a relevant license.
Requirements for obtaining a shipping company license in Poland
A shipping company in Poland must have at least one transport vehicle. The vehicles are registered at the company registration place and are also written into the license. They can be bought as well as be rented.
The company must also demonstrate that it has access to operations facility by providing a rent agreement for vehicle parking and a second agreement for vehicle maintenance services.
The transport company in Poland must hire a transport operator. The person must be a certified specialist. Not necessary for a full-time position.
For the shipping company to be licensed, it must show sufficient funds. An alternative to that would be taking out an insurance contract for a professional carrier.
The documents are filed to Transport Inspector General's Department.
It takes around 30 days to form a company and get a license. The final price will depend on the number of vehicles that are registered with the licensed company.
Companies that offer intermediary service for shipping companies in Poland
If your Poland company doesn't have vehicles but participates in shipping as an intermediary (finding companies products to ship), it can obtain a shipping agent license.
The price for obtaining the license depends on the license duration. The process itself takes around 30 days.
Shipping company registration in other countries
Beyond shipping company registration in Poland, Company Express also offers shipping company registration in Bulgaria, Czech Republic and Lithuania.
As a rule, limited liability companies carry out commercial shipping in the countries mentioned above. Commercial shipping is a licensed activity. The licenses are for a period from 5 to 10 years. Requirements include but not limited to an insurance policy, a certain level of funds that are dependent on the number of vehicles in possession, qualified personnel. In certain countries, the type of license is determined by the payload of cars and the type of commercial shipping.
You can start the process of registration of your vehicle in Europe today. Contact us for it.