UAB Company Express (Lithuania)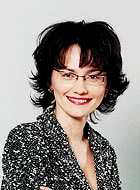 Jelena Puskova
Director

10 years of experience in the field of company activities,
registration and administration in Lithuania and abroad.
The Republic of Lithuania lies in the center of Europe, on the Eastern coast of the Baltic Sea. The Lithuanian office of Company Express Group is located in Vilnius – the capital and the largest administrative centre in Lithuania with all major political, economic, social and cultural hubs.
Due to a great investment environment, a stable currency and a striking economic growth over the past few years Lithuania became the premier location in the Baltic region. Recently Lithuania has joined the European Union. A number of bilateral agreements signed with many countries in Europe and America as well as free access to the EU market progressively raise Lithuania's appeal to foreign investors.
UAB Company Express (Lithuania) was established in 1995, and has already gained an important place among rival companies in Lithuania. Professionals of our office always welcome the opportunity to assist our clients in registration and administration of companies in Lithuania or in global offshore jurisdictions and zones with reduced taxation. High level of our services is predetermined by close long-term relations with offices of advocates/solicitors, law offices and consulting companies both in Lithuania and abroad.
Olimpiečių St. 1A-17
Vilnius, Lietuva, LT–09235
Phone: +370 5 2313 000
Fax: +370 5 2616 888
E-mail: vilnius@com-exp.com
www.company-express.lt
Languages spoken: Lithuanian, English, Russian, Polish.
---
Company Express Limited
Representative office in Russia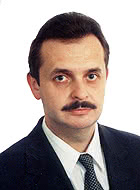 Dmitry Korjagin
Head of the office

Graduated from Institute
of professional development of executives.
Has a wide work experience in corporate business.
Moscow is the capital of the Russian Federation and one of the oldest Russian cities. It is also the largest administrative, political, and trading-financial centre, where profound scientific and cultural traditions successfully combine with a highly developed industrial base.
The majority of outstanding banks, trading firms and representations of the foreign companies are settled in Moscow. The government of the city, along with substantial economic and political reforms, has created a favourable tax climate with the purpose of attracting foreign investors.
In order to assure a better service for its Russian clients, the majority of which are large and medium corporations, Company Express Group opened a representative office in Moscow in 2000.
The Russian representative office of Company Express Limited provides its clients with a wide range of services including the registration of Russian legal entities, assistance in obtaining various licenses as well as accreditation of representations of foreign companies. The office prides on its highly skilled experts who will help the clients to choose the optimum solution for any problem, associated with the operations of a Russian or foreign company.
29 Mal. Dmitrovka St., Corps.1, Office 4
127006 Moscow, Russia
Phone: +7 495 6993 478, +7 495 6992 563
E-mail: moscow@com-exp.com
www.company-express.ru
Languages spoken: Russian, English.
---
Company Express Limited
Representative office in Ukraine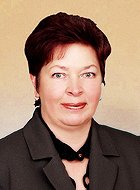 Galina Ruban
Director of the office

Graduated form the Ukrainian State Academy.
Economist Expert with the working experience in the field of company registration.
Ukraine is a country at the crossroads of Eastern Europe, Russia and Central Asia. Its favourable geographical position attracts neighbouring countries to mutually develop projects, of both political aspects and economic progress.
The future entry of neighbouring countries into the EU has a very positive effect on internal processes of business in Ukraine. Recently the government of Ukraine accepted a number of legislative acts and in particular on improving its bank and tax system. Ukraine has signed and ratified more than 40 agreements concerning the avoidance of double taxation. The agreements stimulate the cooperation of the Ukrainian manufacturers with companies from all over the world and help to find better ways to keep personal activities while minimizing taxes.
The representation of Company Express Limited is located in the city of Kiev – the capital of the country and one of the historical and cultural centres of Christianity. The personnel of the representative office also render professional consultations on international law. Our basic criteria of work with clients are experience, goodwill and confidentiality.
Off.61, entr. 5, 9/2 Big Vasil'kovskaya str.
Kiev, Ukraine, 01004
Tel. +38 044 2899 961
Fax. +38 044 2899 962
E-mail: kiev@com-exp.com
www.company-express.com.ua
Languages spoken: Ukrainian, English, Russian.